The Power of Loving
a heartbeat level 5 Rhythms workshop with Silvija Tomcik
21-23 April 2023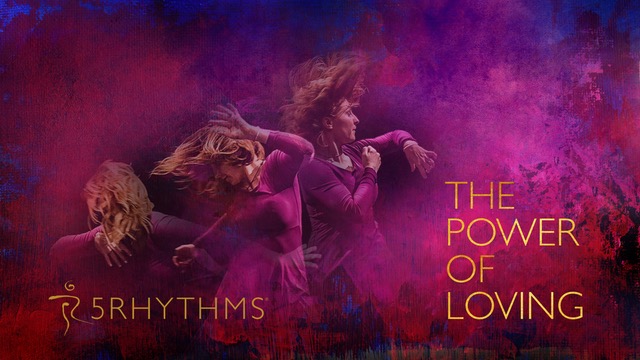 "The first creative task is to free the body to experience the power of being. The second major task is to express the heart, freeing the emotions to experience the power of loving."
– Gabrielle Roth
On this weekend workshop we will explore the energy of our emotions. Transforming our relationship to them, by expressing and releasing what we still carry, we will find a way back to
their purity and directness in the moment.
Following Gabrielle's Heartbeat map we will work with the five basic emotions — fear, anger, sadness, joy and compassion, and all their nuances that we don't even need to name. These are an essential and vital part of what we feel when we feel love. When we love, our hearts are challenged to feel the full range of our emotions. Our practice is to find the fluidity from one to another, the honesty of emotion with ourselves and others, the clear embodiment that allows us to stay grounded and centred when a Wave of any emotion passes through us.
PRACTICAL INFORMATION
TIMES
Friday: 19.30 – 22.00
Saturday: 11.00 – 18.00
Sunday: 10.00 – 17.00
PRICES
Full Price 195€ with a non-refundable deposit of 80€.
Early booking price: 170€ until 5th of March with a non-refundable deposit of 80€.
Working team price: 110€.
20% discount on full price for 5Rhythms teachers.
CANCELLATION POLICY
For cancellations from 21st of March on, a cancellation fee of 80€ must be paid. For cancellations
from 7th of April on there`s no refund.
LOCATION
Sacred Heart Institute Heverlee, Naamsesteenweg 355, 3001 Leuven
INFORMATION & REGISTRATION
5ritmesworkshops@gmail.com
ADDITIONAL INFO
This workshop counts towards 5Rhythms Teachers Training as 2 and half days of Heartbeat level.
Prerequisites: 20 hours of Waves level
WORKSHOP LEVEL DETAILS
In Heartbeat we explore our emotions as energy, as power, as part of being human. Old feelings that have been locked in our limbs or caged in our chest begin to shake loose. We get comfortable with feelings, neither hanging onto them nor pushing them away.